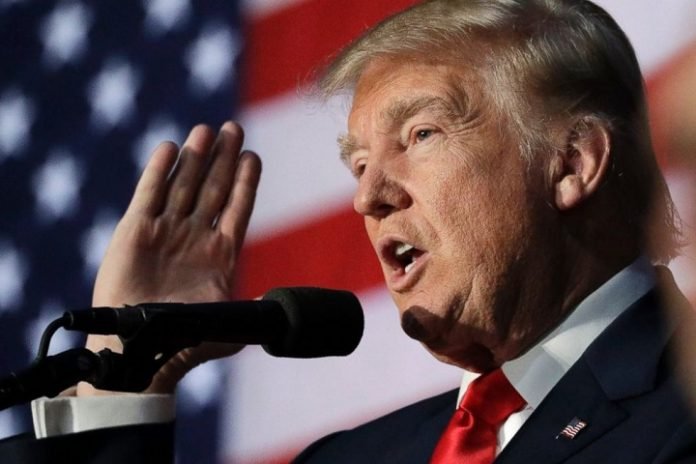 US President Donald Trump has launched a one of a kind attack against the FBI for not being able to stop the leak of classified information.
Trump said that this inability to stop the leaks to the media could have a "devastating effect" on the US.
"The FBI is totally unable to stop the national security 'leakers' that have permeated our government for a long time," Trump tweeted. "They can't even find the leakers within the FBI itself."
Trump has urged the FBI to start finding who is responsible for the leaks of classified information. Trump's criticism of country's top intelligence and investigating agency came after CNN reported that the federal agency had rejected a recent request by the White House to dispute media reports that Trump campaign officials had regular contacts with Russian intelligence officials before the election.
A furious White House has described the report as inaccurate and false.
"What you guys have done is indefensible and inaccurate," a senior administration official told reporters.
Speaking on condition of anonymity, the official gave a time line of the White House Chief of Staff, Reince Priebus, meeting with the FBI Assistant Director Andrew McCabe on February 15.
During a one-on-one meeting between the two, after the conclusion of their official discussions, McCabe reportedly said, "I want you to know (the) story" in The New York Times report about FBI investigating contacts between Trump campaign people and Russian intelligence "is BS".
According to the account of the senior administration official, Priebus asked "what can we do about this?" McCabe demurred and said he will get back to Priebus.
Later on, McCabe called back and told Preibus that the FBI cannot say anything.
"We'd love to help but we can't get into the position of making statements on every story," he was quoted as saying.
Preibus asked if he could cite "senior intelligence officials" as saying there's nothing to the New York Times story. McCabe said yes.
Later on, FBI Director James Comey himself called Preibus and reiterated much the same thing that the "story is BS but can't put out statement".